My Team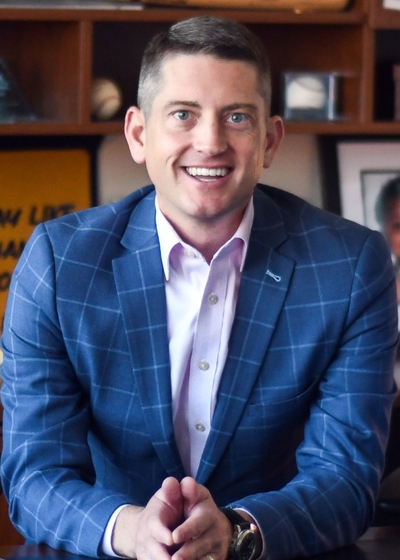 Matthew Banderman, CLF®
Managing Director
Office 314-244-0760

Matt Banderman began his career with Northwestern Mutual as an intern in 2000. Since then, he has been a power of ten qualifier, placed 5th in the Mike Gish award, achieved Pacesetter First 40, is a multiple 1-Star Pathfinder, is a lifetime qualifying member of the Million Dollar Roundtable, and a qualifying member of MDRT's Court of the Table. He has also produced 2000 lives in his career, and he has been a main stage speaker at Annual Meeting, where he shared his story of overcoming adversity and the importance of developing a deep sense of purpose in his career and life. He is a Managing Director out of the St. Louis Network office and in his 7 years of leadership, he's recruited 50 full time advisors, 14 Pacesetter First 40's, 9 Second 60's, and 5 Million Dollar Roundtable qualifiers. In 2019, he earned his CLF through the American College and is now studying for the RICP.
He graduated from Fontbonne University in 2001 with a degree in business management. Matt's involvement on the board at Bethany Christian Services led Northwestern Mutual to recognize him as the Community Service Award recipient in 2013. His passion for and commitment to bettering his company and the community earned him St. Louis Business Journal's 40 under 40 in February of 2018.
Matt is married to his high school sweetheart, Jenny, and they have 3 kids: Brooklyn (17), Georgia (14), and Cohen (7). Matt most enjoys spending time with his family, working out, reading growth books, and continuing to actively serve and attend his church.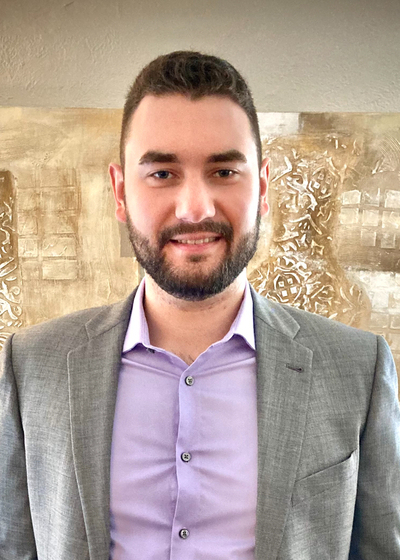 Andrew Jeffrey Kramer
Associate Financial Advisor
Mobile 314-221-3508

Andrew Kramer was born and raised in West County, St. Louis. Growing up, his parents instilled in him good values, tenacity, and care for others. Both his mother and grandfather were in the financial services field, making Andrew cognizant of retirement planning early on. However, Andrew initially wanted to follow in his father's footsteps as an artist and graduated from the University of Missouri with a Bachelor of Fine Arts degree, intending to do graphic design.
Andrew did marketing and graphic design for a bank one floor below Matt Banderman's office and eventually ran into him. Shortly, Andrew became a client of Matt's, only to start at Northwestern Mutual as a financial representative a year later. In 2021, Andrew joined Matt's team.
In his free time, he enjoys playing hockey, guitar, and drums, golfing, and spending time with his friends and family whenever possible!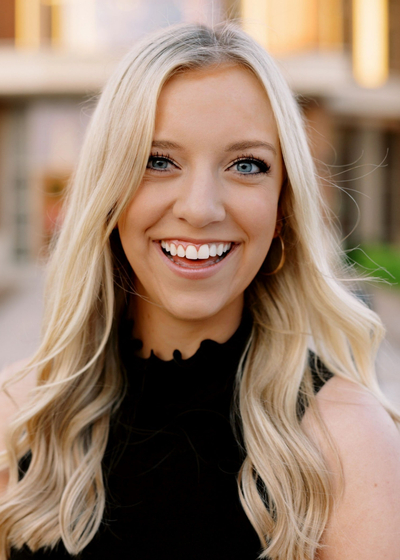 Kelli Fletcher
Associate Financial Representative
Office 314-390-5558

Kelli Fletcher is our Texas transplant. Born and raised in Dallas, she is the aunt of three nieces and a nephew, whom she loves dearly. Kelli focused on public relations, marketing, intercultural communication, and psychology at the University of Oklahoma, where she graduated in 2021. She moved to St. Louis soon after her graduation and decided to use her skill set in the financial services industry. 
Since joining Northwestern Mutual in July of 2021, Kelli has grown immensely and has taken on the roles of Associate Financial Representative and Operations Coordinator. If you visit our office for a meeting, Kelli will be the first one to greet you with a big smile!
In her free time, Kelli enjoys trying new restaurants in St. Louis, attending Blues and Cardinals games, and generally trying out everything the city has to offer. Her favorite activity is playing with her new kitten, Louie.